Good Remedy
GOOD REMEDY CBD GUMMIES 10mg per gummy
These Vegan CBD Gummies are made from pure CBD isolate, which means they are completely THC-free.

Assorted flavours - Raspberry, Strawberry, Lemon & Lime and Mango

No animal products
Non-GMO
Laboratory tested for safety, purity, and potency
Free from pesticides, solvents, and chemical fertilisers
10mg CBD per gummy
Good Remedy's CBD Gummies are potent, with each gummy containing 10mg of 99% pure CBD isolate (30 gummies per container = 300mg total). A delicious, relaxing, and ultra-discreet way to combat stress, fatigue, and mild discomfort throughout your hectic day; carry a bag around with you and enjoy as needed! (Also great right before bed for a relaxing night's sleep).
In terms of dosing, we recommend you start off small (a single gummy or even half of a gummy) and gauge the effects. If no results, increase the amount consumed until positive results are noticed. (As always, it's important to understand that everyone's endocannabinoid makeup is unique, and therefore not everyone will experience the same results). For more information on dosing check out this page:
https://goodremedy.co/blogs/intro-to-cbd/understanding-cbd-oil-dosage-and-bioavailability
These gummies are NOT formulated to treat or diagnose any existing medical condition.
Ingredients:
Tapioca Syrup, Sugar, Water, Pectin, Natural Flavours, CBD Isolate, Citric Acid, Malic Acid, Fruit and Vegetable Juice, Sodium Citrate, Spirulina Extract, Sunflower Lecithin.
This product contains ZERO THC. 
Customer Reviews
23 Mar 2020
Francesca A.

United Kingdom
Tasty gummies, recommend product, quick delivery, good service!
Not tried gummies before, they are a nice way to get CBD, very sweet! The product is good, quick delivery and great customer service with ease of purchase. Recommend Good Remedy. I shall return to get CBD oil which is my personal preference as believe it will be equally good product from here.
17 Mar 2020
Adam R.

United Kingdom
Gummies
They are great, taste good and the branding really matches the product
06 Mar 2020
Hannah J.

United Kingdom
Wow - not tasted a gummy quite like it!
Tasted many which often have a synthetic smell and leave a nasty aftertaste but love the texture and the fact they are not in a gummy shape which I associate with kid sweets. The ultimate grown up gummy in a cool pouch with just the right amount of CBD. Love the fact they are vegan and contain all organic ingredients.!
10 Feb 2020
Richard E.

United Kingdom
Good Gummies
A great taste with positive results. I will be ordering more.
26 May 2021
Franklyn M.

United Kingdom
Gummies
Very good, the gummies taste great and help sleep . Like the packaging , will order again. Thanks
25 Mar 2021
Amanda L.

United Kingdom
Ease pain and migraine
Very pleased, it's helped me with joint pain and migraine relief, they also taste delicious not to mention different flavours which is also nice.
01 Mar 2021
Amanda L.

United Kingdom
22 Feb 2021
Nicola H.

United Kingdom
Good
Fantastic, we absolutely love the gummy's they just relax us nicely and help with my MS
21 Feb 2021
Colene W.

United Kingdom
Helped with sleep and anxiety!
Onto my next packet!
21 Jan 2021
joanne B.

United Kingdom
Good but early days.
Only had them for a couple of days so it's too early to be able to review properly. This is my first time using cbd in any form so I started with half and worked up to one. Definitely need 1 for some sort of effect. Sweets are nice and a good way to try it out. It does seem to leave me with a dry mouth though. Looking forward to seeing what they are like for my peri menopausal anxiety!
18 Jan 2021
Matt C.

Belgium
Easy, Fun & Delicious
These are lovely on the go or as a night time guilt free snack. I let them slowly melt in my mouth to get the full benefits.
17 Jan 2021
EgbertX

United Kingdom
Tasty
I usually take CBD capsules but decided to try these tummies for a change. There is a slight sourish aftertaste but not too bad. I have been taking 1 in the morning, 1 midday and 1 in the evening. It's been helping me to keep a handle on my anxiety.
31 Dec 2020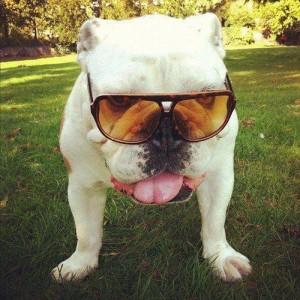 NA
Nick A.

United Kingdom
Tasty!
Great taste and desired affect. Highly recommended!
29 Dec 2020
Amy C.

Spain
Amazing!
This was the first CBD gummy I had tried and I quickly found out that not all CBD gummies are made equal. I was having trouble with some anxiety during the workday and also irregular sleep (2020 is a doozy) and using these gummies helped me sleep more soundly (no dreaming either!) and didn't erase my anxiety but along with breathing exercises I noticed quite a difference in my day to day. The taste is a bit funky, but it's not as sweet as some other brands which is great! Overall, 10/10. I'll be back, Good Remedy!
28 Dec 2020
Sarah M.

United Kingdom
So good
Taste nice and they take the edge off! Excellent product
15 Jul 2020
Sarah G.

United Kingdom
These gummies make things better :)
I wasn't expecting to like the gummies as much as I do. They have helped my anxiety and they help me to sleep and for me that is a big improvement to my every day life. I can't recommend them highly enough.